Introduction
You can join your or others' rooms following the two simple steps in this article.
Enter rooms
To enter rooms go to LandingPad Collab in the Lobby, move your drawing hand controller close to the room you would like to enter and squeeze the front trigger.
1. Select LandingPad Collab
Users List
If there is someone in the room already this will be indicated with a human icon and the number of users present in the room.
You can also check who is in the room by pointing your controller towards the rooms tab and three dots will appear in the lower right corner. Hover over them and the list of users present in the room will show.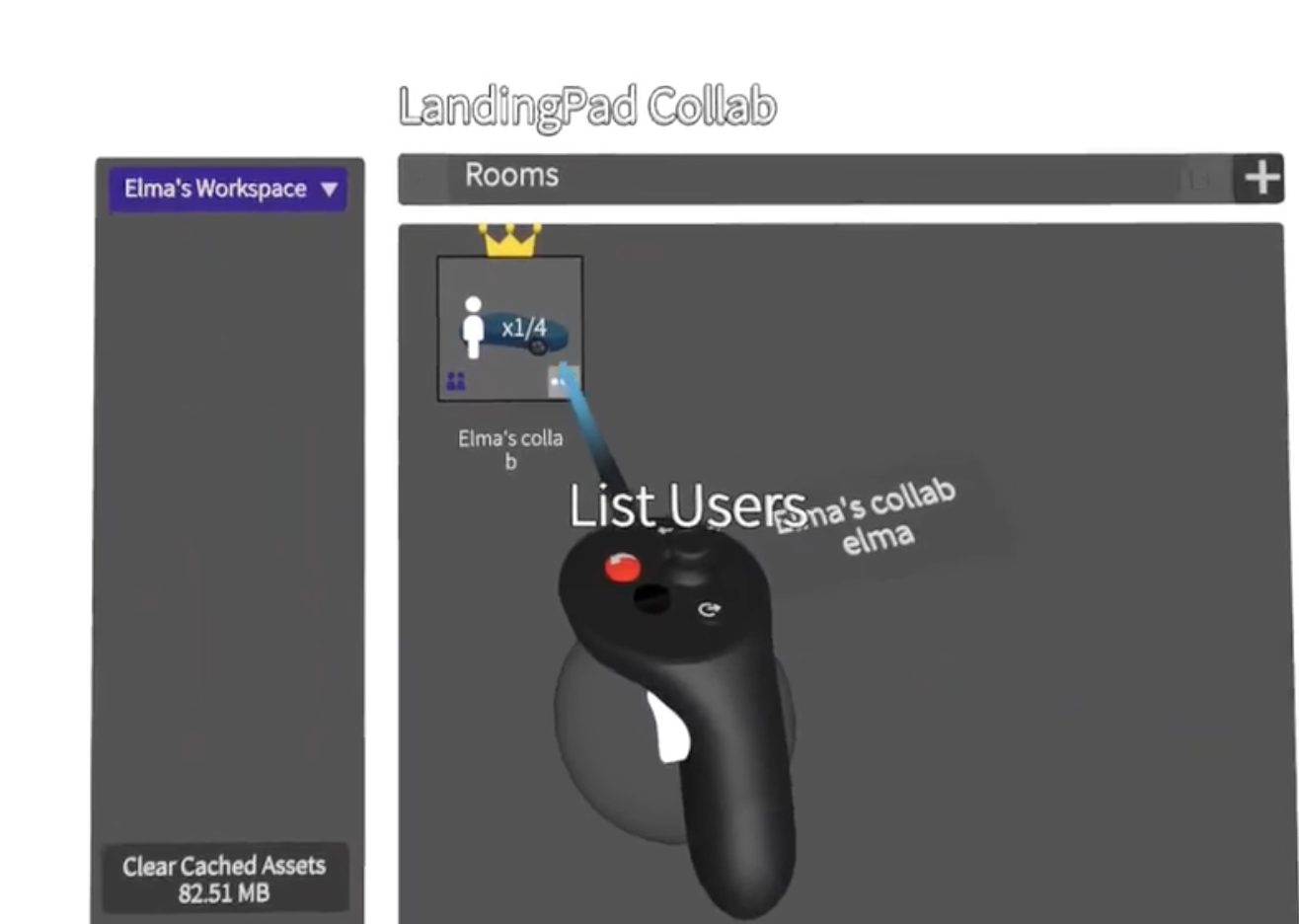 Exit rooms
To exit from rooms to the Lobby you can simply click on the doors icon in the Quick Access buttons on your non-drawing controller.