In this article, you can find out more about what headsets Gravity Sketch supports and how they compare to each other.
You will need a VR headset with motion controllers in order to use Gravity Sketch VR. You can choose your own VR hardware from one of the options below.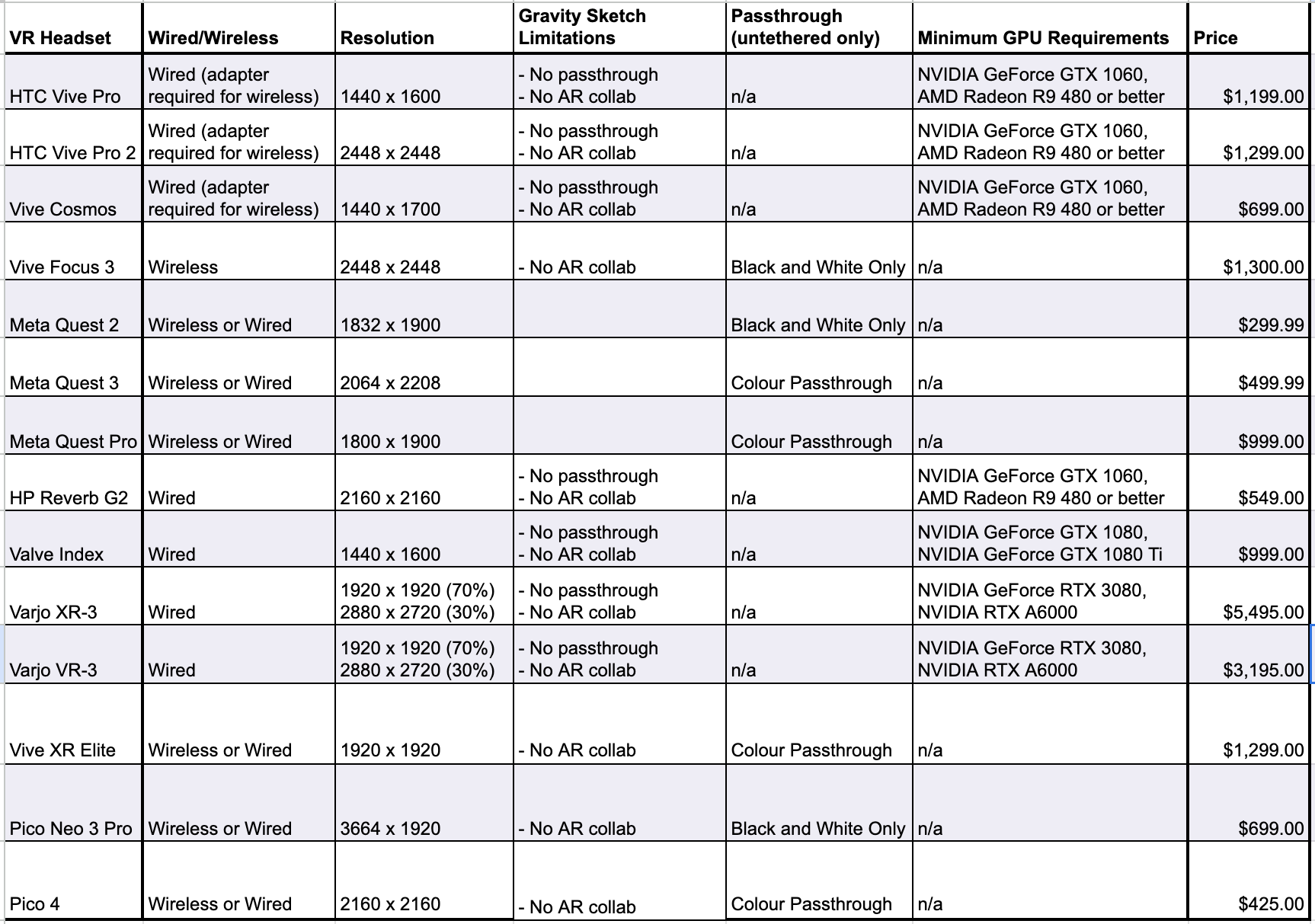 The use of a Mac is no longer officially supported.