You can export your files as FBX, IGES, OBJ, GLTF and USDZ from your LandingPad account on landingpad.me.
To do so, follow the steps below:
Go to landingpad.me and log into your LandingPad account.


Select the file you would like to export, then select View (or double-click the file). Wait for the file to fully upload.
Once the file uploads in the LandingPad Web Inspector:
Select the Export button in the top left corner and the drop-down menu with export properties will appear.
Type in the file name and select your preferred settings (learn more about export settings here).
Once you are happy with the export settings, select Queue Export.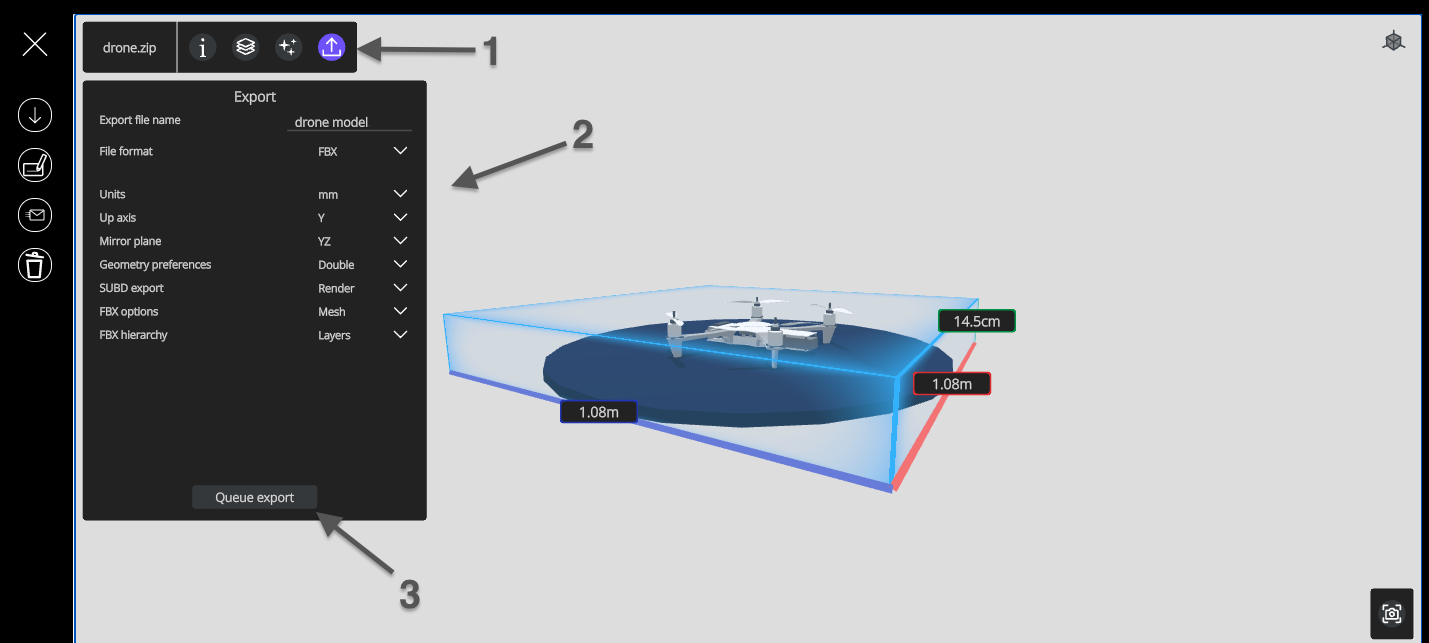 Export Part of the Sketch
If you'd like to export only certain layers of the sketch, hide layers you don't want to export on the Layers button before exporting the sketch.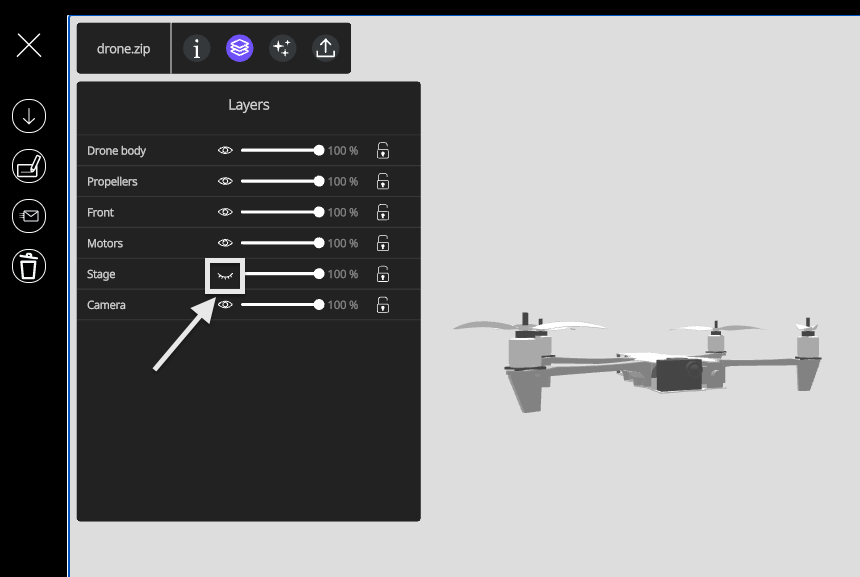 Access Exports
Your exports will be saved to My Files (Individual version - personal account) or Personal Files (Business version - organisational account).
All exported files will also be available to view in the Cloud Exports list for 10 days.
In the Cloud Exports (Beta) you will be able to see: Status of each export, the Date and Time the file was exported, Date and Time of Status Expiry (after this time the export status will be removed from this list but the file will remain in your account).

A. Download Export: select to download the file
B. View FIle Location: this will take you to the exact location of the exported file