Yes! Simply select the file you wish to share. Once selected, an options bar will appear at the top right. Select Send Document (first option) to share the file.
Enter the recipient's email address and select Send.
The user will then be prompted via email about the file being shared. Here they can add the file to their storage by clicking the Add file to my storage button.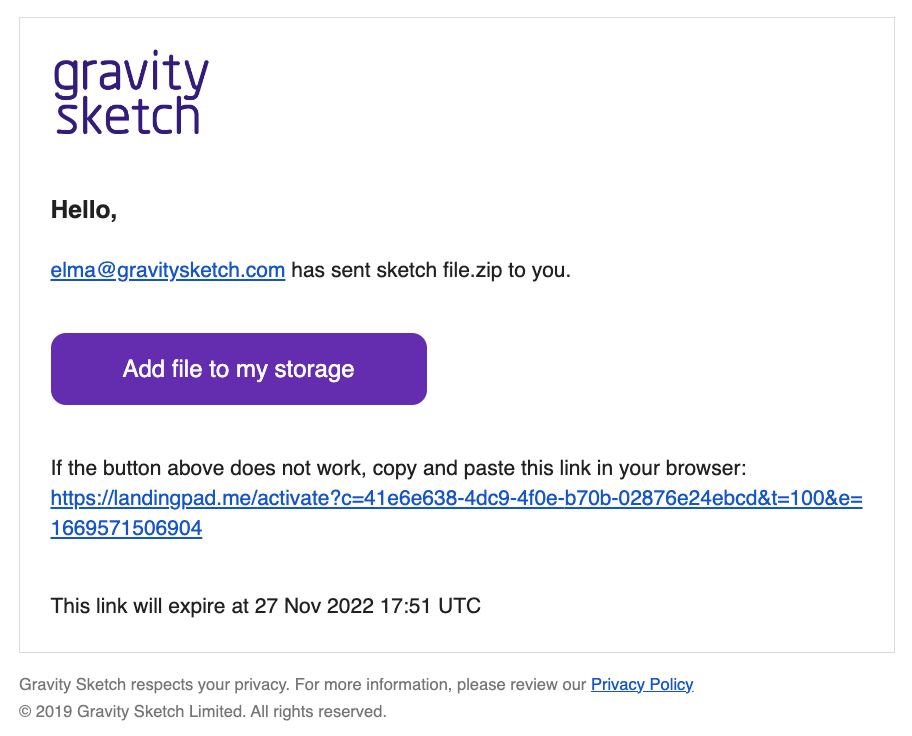 The file will be added to their LandingPad account and they'll be able to view it there.