Introduction
Use the Grid to create and move objects between horizontal and vertical points in a very precise manner.
Anything you sketch while using the grid will automatically snap to the grid nodes. This is very useful when creating architectural models and other more rigid designs that need to be laid out perfectly in the environment.
Enable and Activate Grid
Grid is accessible in Settings. You will first need to enable it in Beta Menu:
Select the blue Menu button
Go to Settings
Select Beta
Switch the Grid toggle on by moving it to the right
Once enabled you can activate it in the sketch:
Select the blue menu button
Go to Settings
Select Sketching Aid
Select the Grid button
Grid Density
Choose the Grid Density. This will define the spacing between grid nodes.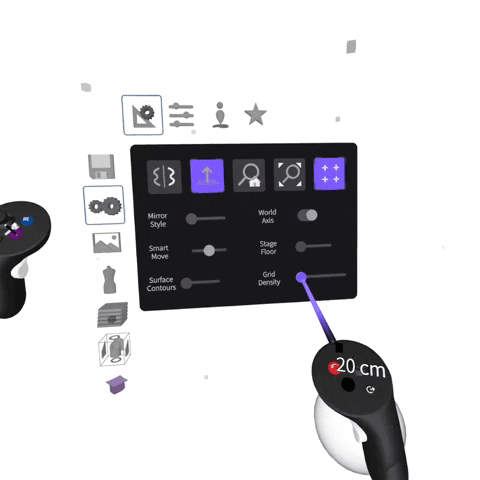 Use
The Grid will apply to every tool in the Tools Menu so the gestures of using each tool will remain the same.
Examples
When moving objects in the Grid the objects will move by snapping to the closest grid nodes first.