Web Inspector allows you to view, present, manage and export your files directly from Landing Pad. Eliminating the need to go into VR to make changes to your files before you share and export them.
Opening Web Inspector
To open Web Inspector; find the file you wish to view in your landing pad, left-click once and then click "View" from the menu that appears at the top right of your screen (alternatively you can double-click the file). You may have to wait a few seconds for your file to open, particularly if it is a more complex sketch. You'll see the load progress as it is opening.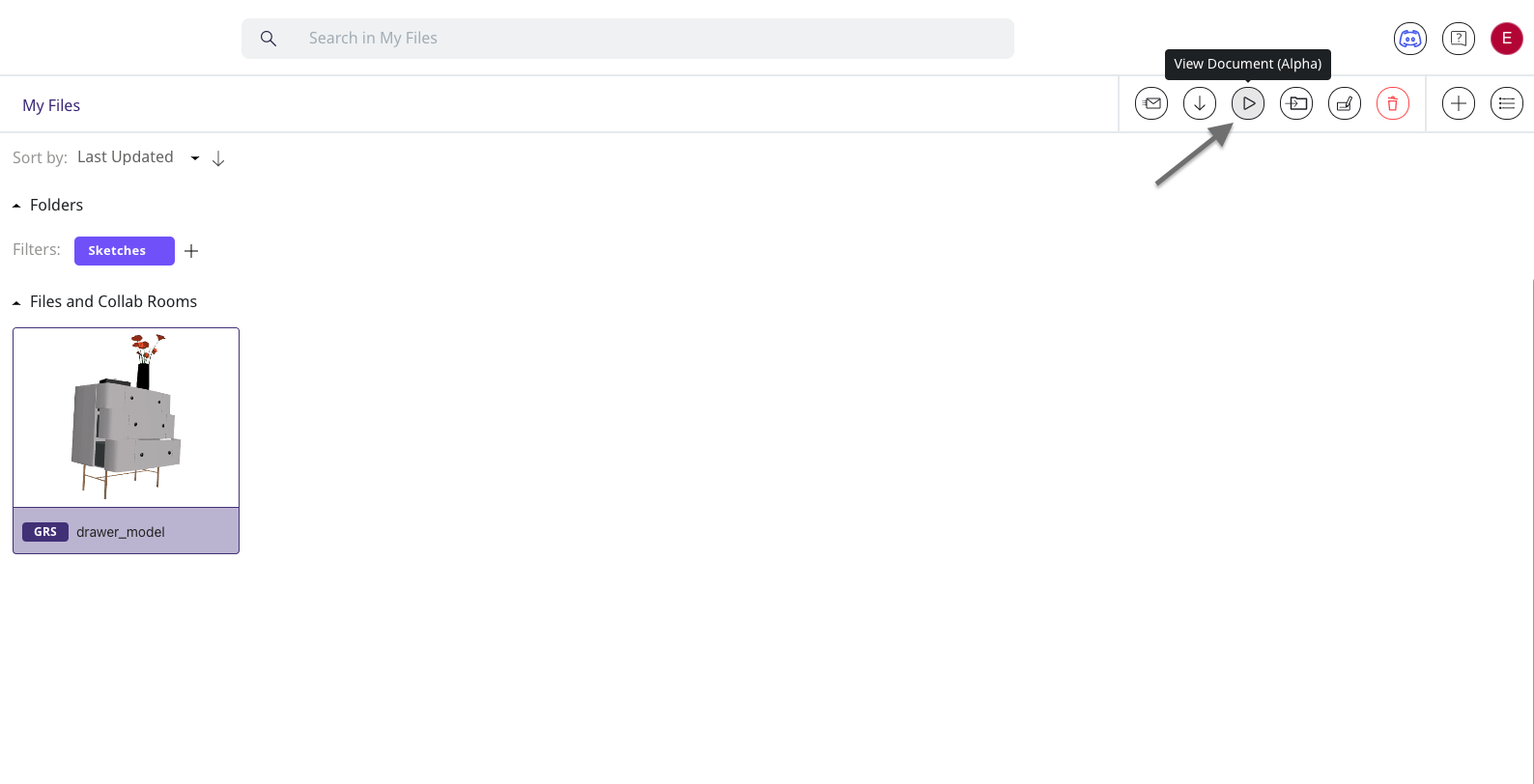 Presenting with Web Inspector
Web Inspector will open in Camera mode by default. Camera mode allows you to select different viewpoints of your sketch, adjust the focal length and rotate your sketch for display. You can also click anywhere on the sketch itself to drag the camera around your model. You can click the screen icon to toggle between a full-screen mode in the top right. Clicking the camera option at the bottom will open the Screenshot feature.
Web Inspector Menu
You can use the menu on the left-hand side to change the view of your file.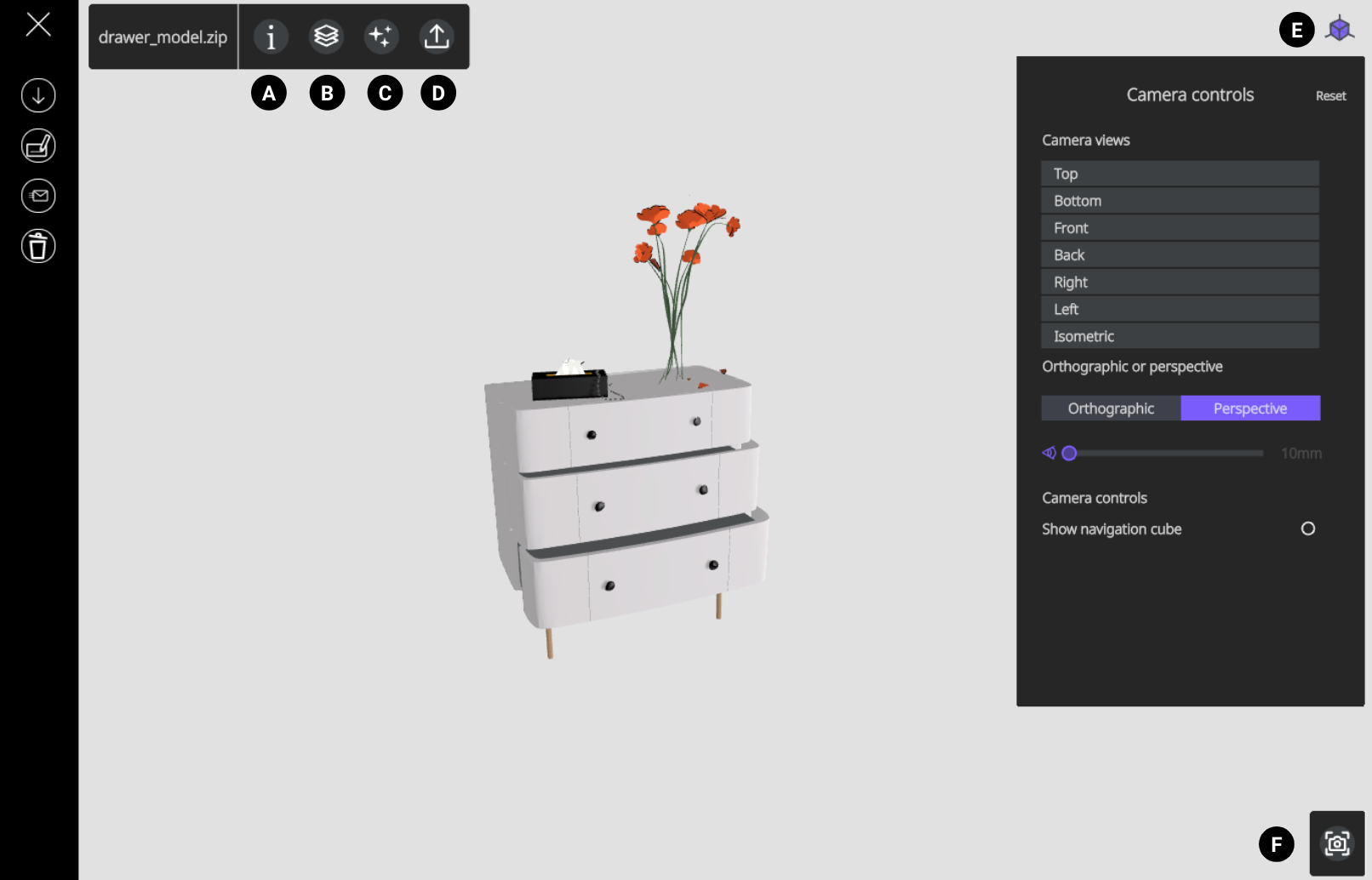 A. Information Panel: Includes local file name and LandingPad account information
B. Layers: Change the opacity of each layer in your sketch
C. Environment effects: Change the light setting of the studio as well as some basic controls for the reflection, HDR and shadow settings
D. Export: Change the export settings of your sketch without needing to go into VR and change them in the sketch itself. You can read our guide on Export settings here
E. Camera controls: Select the box in the top right corner to access the Camera controls panel. Here you can adjust the viewpoint of the camera.
F. Screenshot: Click to enter screenshot mode. Select the Capture button to take a screenshot. Note: Screenshots will be saved to My Files