Welcome to the Gravity Sketch Help Center, one of the support resources available to our users.
Our Help Center articles are available to everyone and breakdown each of our Products, Features and Tools into simple-to-follow tutorials.
If you can't find an answer to a question in the Help Center, you can always contact our Support Team directly by emailing support@gravitysketch.com or by starting a chat in the purple chat button at the bottom right corner.
Our Support Team are available every weekday during office hours and we do our best to respond to you within a few hours. You can ask us questions on any of our products, but we are also here to help with VR set-up and integrating Gravity Sketch into your design workflow and other design tools.
We have built up 100's of hours of learning and tutorial content on our Youtube channel for anyone looking to learn how to build complete designs and creations from scratch.
Our Discord channel is an online community of other Gravity Sketch users. You can use it to get help, share your work, collaborate together and hear about our latest feature updates and releases.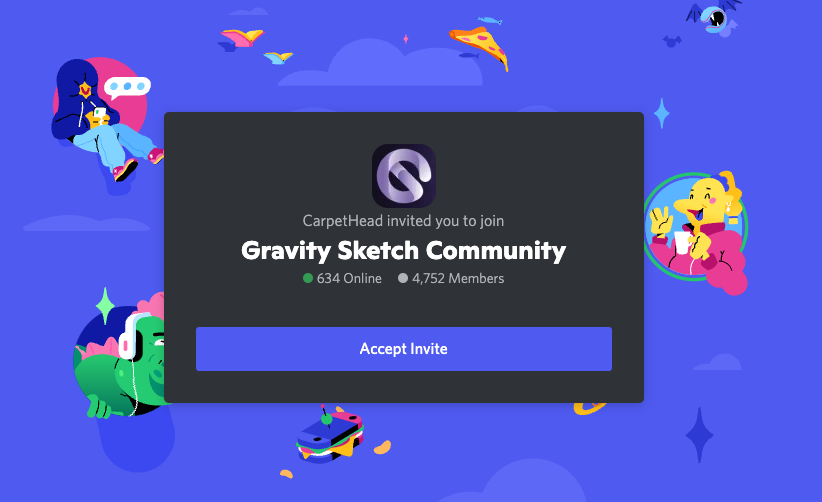 Gravity Sketch on Social Media
Check out awesome content on our social media channels.