This article will walk you through the process of setting up an Vive Focus 3 out of the box for the first time.
Focus headsets can be used standalone or tethered (check PC system requirements for tethered headsets here).
Before you set up your Quest 2, you will need the following:
2 AA batteries for your controllers

A fully charged headset

Your wifi password and name

Your mobile phone
Wireless Set Up
To set up, follow these steps:
Download the Vive Manager app on your smartphone and pair it with your headset. Check the full process here.
Once set up, go to App Store and find the Gravity Sketch App. It is easiest to find in the Education section of the store
Launch the app, log in to your LandingPad account and start creating.
Controllers Guide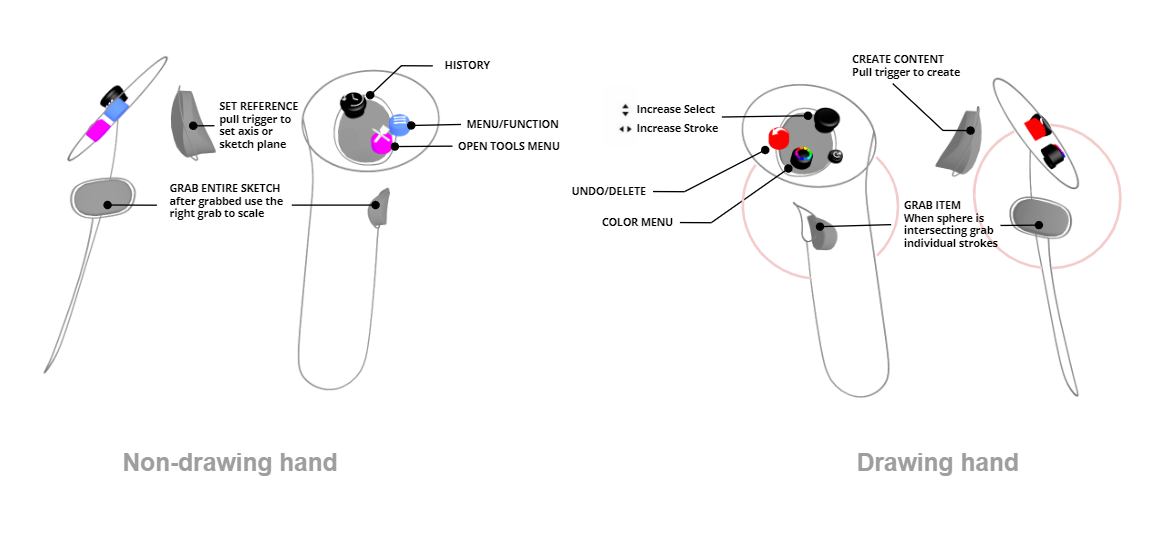 Vive Support Team
If you are having trouble setting up your headset, feel free to contact the Gravity Sketch Support Team and we'll be happy to help out. We can help with general Headset issues as well as any questions you have about Gravity Sketch.
To contact the Vive Support team directly, visit their Support Page.