Access Shared space
Team members can access teams' shared space from File Manager and LandingPad Collab in the Gravity Sketch VR lobby.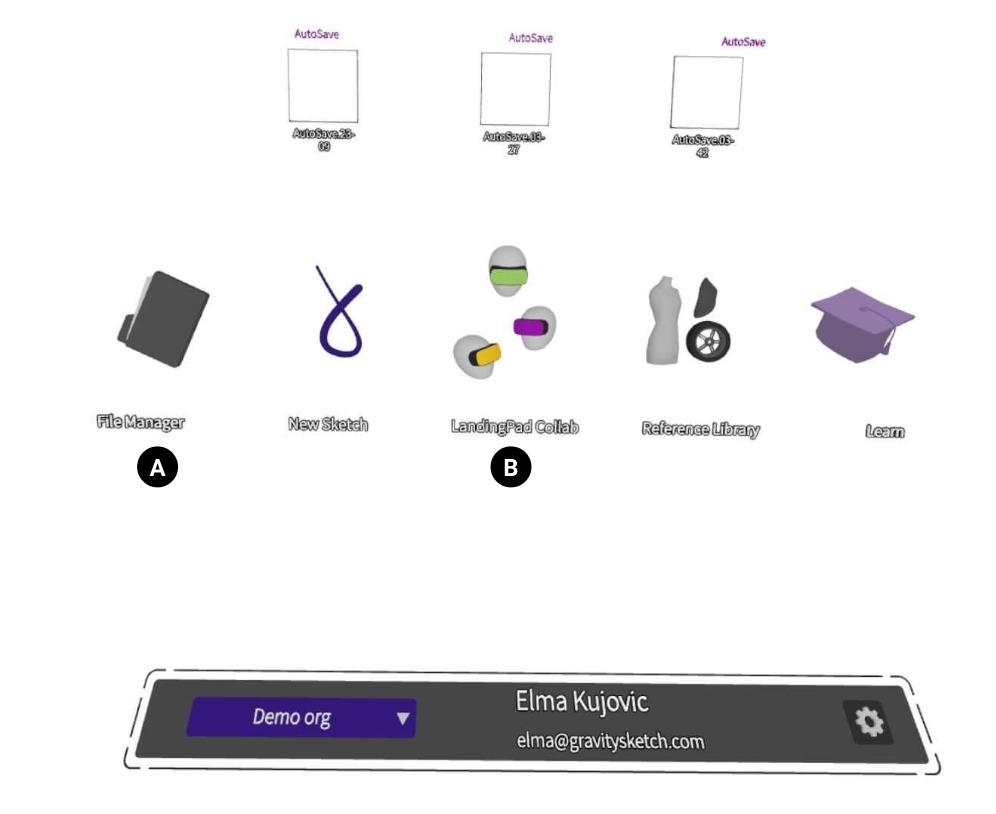 A. File manager: Access to sketches and files including personal files and shared files.
B. LandingPad Collab: Access to shared collaboration rooms.
Shared team files in File Manager
When accessing shared team sketches make sure you select the right team in the Teams space. Then locate the file and select to open it.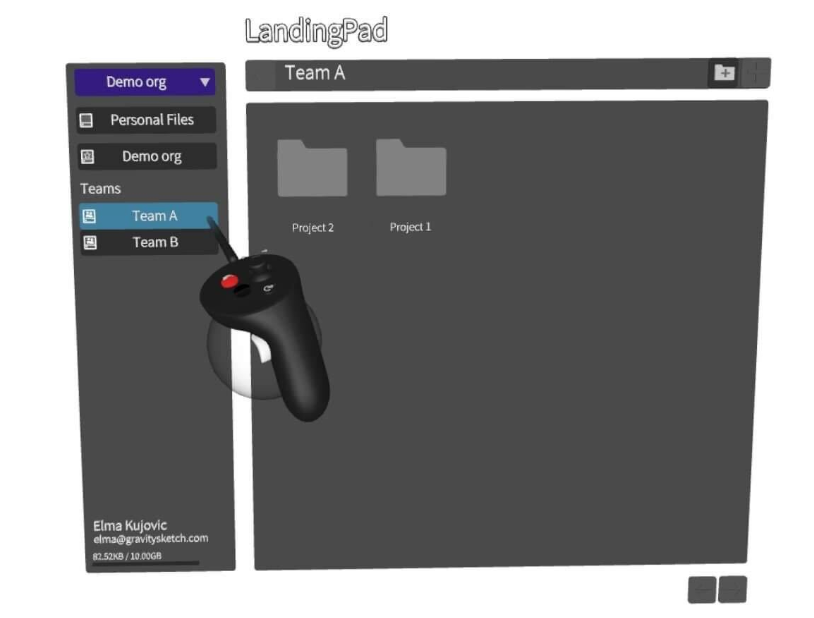 Team Collaboration Rooms
To enter or create Collab rooms make sure you first select the right team.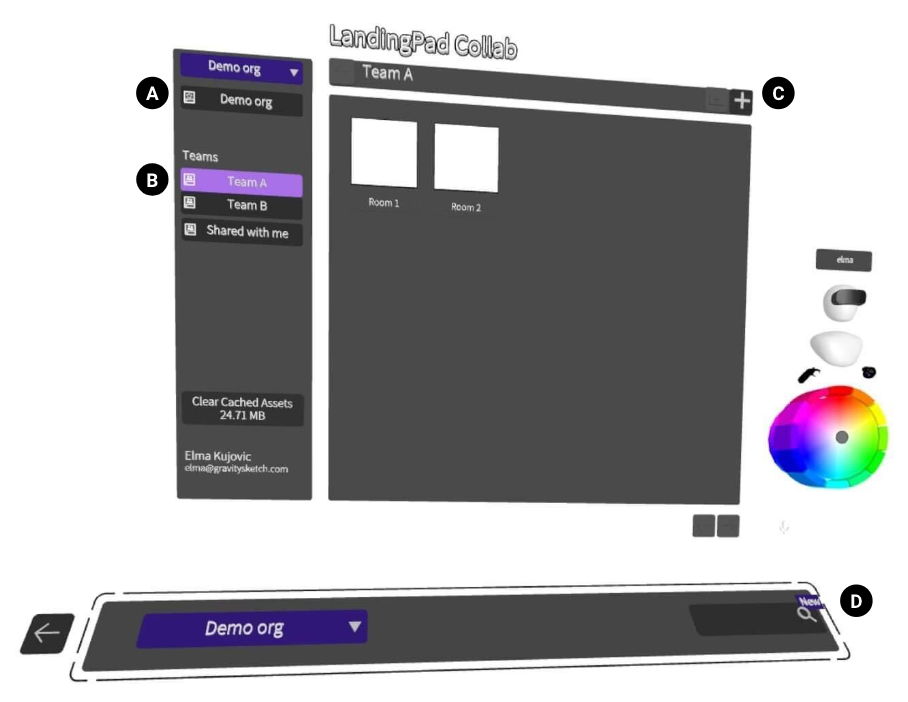 A. Organization space: Select the organization tab to view or create collab rooms shared with all members in the organization.
B. Team space: Select the team tab to view or create collab rooms shared with the team members.
C. Create a room: Select the "+" button to create a new collaboration room. You can also create a new room on landingpad.me
D. Search: Search by room name.
Shared files in the Sketch/Collab room
Teams shared images/prefabs/models can be used in your sketch room or collab room. To access them press the blue menu button on your non-drawing hand and choose images or prefabs with a drawing hand trigger.
You can find your team shared folders in the shared folder with your organization name. Shared folders will have a multiple-user icon on them:

Reference images: You can bring the shared images in your team's shared folder to the room or sketch.
Prefabs/Import models: You can bring the shared prefabs/models to your team's shared folder.