Introduction
2FA is an identity and access management method that requires 2 sources of identification in order to log in.
2FA requires users to submit a unique one-time authenticator code each time they log in as well as enter their login details.
Activate 2FA (Admin only)
Only the Org's Admin can turn on 2FA.
1. Go to landingpad.me in your browser and log into your account
2. Select the Organization in the Manage section on the left side of the screen
3. Tick the Security box to enable the 2FA requirement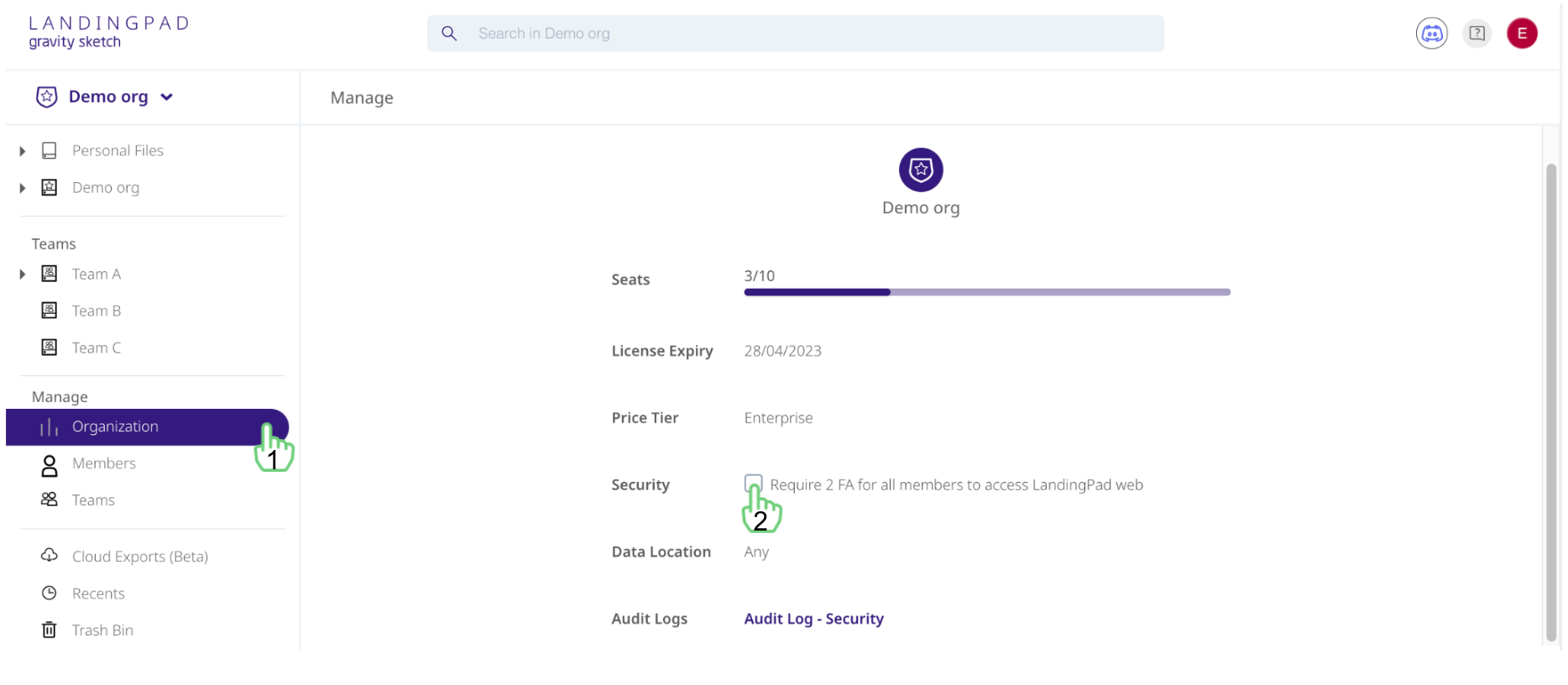 Once this is done, all users in the Org will be required to set up 2FA when they next log in to LandingPad.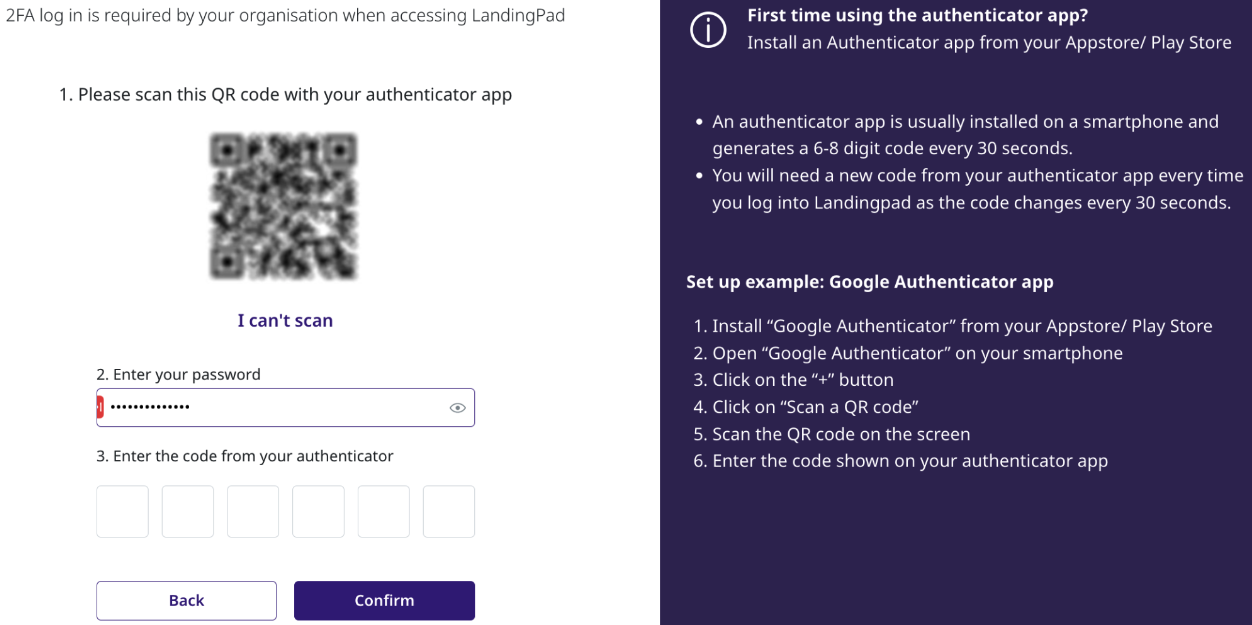 When the 2FA is set up users will need to enter the code from their Authenticator app every time they want to log in.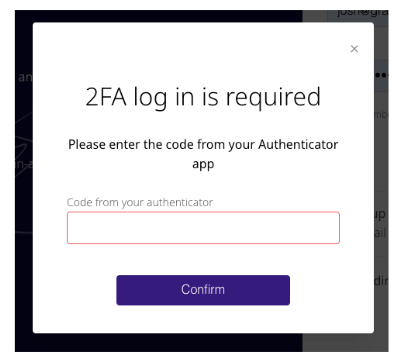 User 2FA Setup Steps
Step 1: Download an authenticator app on your phone. We recommend the Google Authenticator App but any app that allows you to scan a QR code will work.
Step 2: If you already have a LandingPad account, log in as normal. If you are a new user, follow the link in your email invite.
Step 3: When prompted, scan the QR code using the authenticator account on your phone to create a new key code.
Step 4: Once you have created a key in your authenticator app, a unique code will be generated that refreshes every 60 seconds. This is the code you should enter in LandingPad when prompted during login
You will need to use a code every time you log in to LandingPad, but if you click 'remember me' you will only need to log in every 30 days on that device.