You can change audio input/output and VR UI visibility in your room settings which you can find in the left top corner (A) on the screen.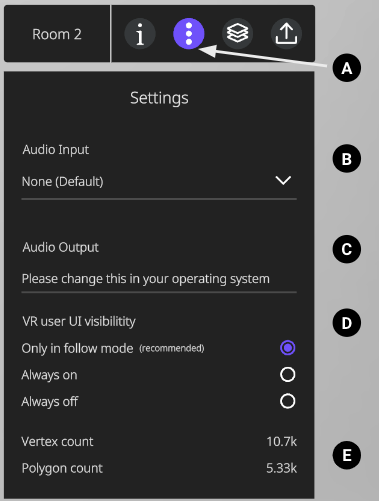 A. Settings panel: click the three dots to open the settings panel.
B. Audio Input: set the preferred audio input
C. Audio Output: you'll need to change this setting on your device
D. VR user UI visibility:
E. Vertex and Polygon count: indicate the number of vertices and polygons in the room. This can be useful for understanding how 'heavy' your sketch is.
Environment Settings
You can change the environment in the workspace settings in VR (check the Workspaces article to learn more) and the changes will be applied to the screen instantly.