Introduction
Use this Beta feature to access the web browser directly in Gravity Sketch VR. You'll be able to access websites and play videos as well as pull the reference images directly from the web to your sketch or collab room.
Access
1. Select the blue button on your non-drawing hand controller
2. Go to the settings menu (cog icon)
3. Select Beta tab (star icon)
4. Click on the www. button at the bottom of the Beta panel to open or close the browser window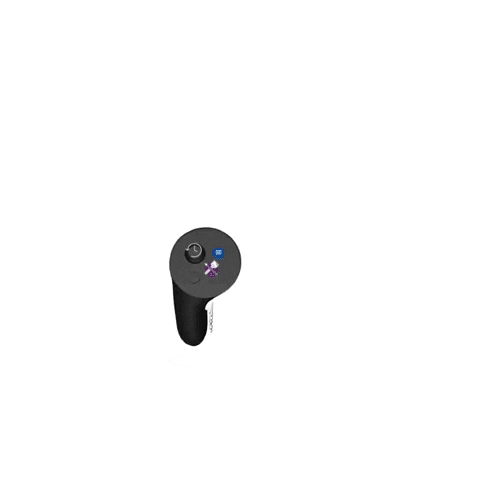 Navigation
Web Browser panel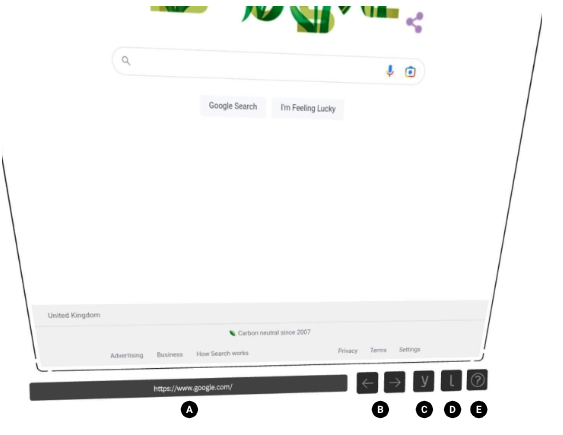 A. Address bar: select and enter the page address to visit the page
B. Previous/Next: select the left arrow to go to the previous page and the right arrow to go to the next page.
C. YouTube page (Y button): select to open the YouTube web page
D. LandingPad page (L button): select to open LandingPad page
E. Help Center page: select to open Gravity Sketch Help Center in VR directly
Scroll the page
You can scroll the page in two ways:
1. With the joystick button: Touch the page with the pointer and move the joystick up or down to scroll the page.
2. Holding the front trigger: Touch the page with the pointer, next press&hold the front trigger and move the controller up/down to scroll.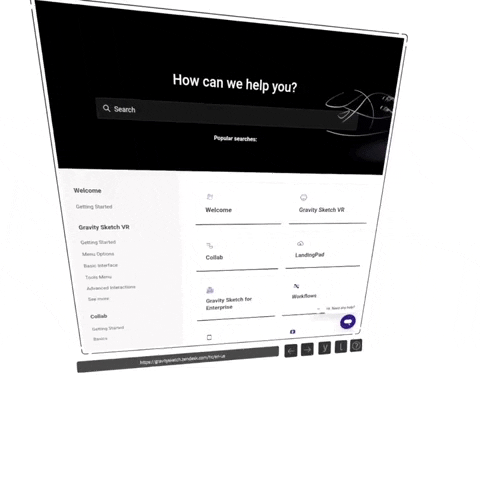 Tear off the window
To tear off the browser window simply grab the edge of the window and pull it away. To place it back in place grab & hold the window again and press the red button on your drawing hand.
Resize the window
Grab the browser window and move your controllers together or apart to resize it.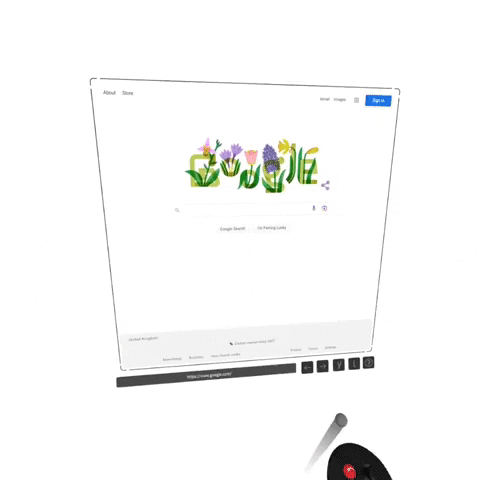 Reference Images
You can pull images directly from the browser window. Simply intersect the grab sphere with the image and pull it into your sketch.